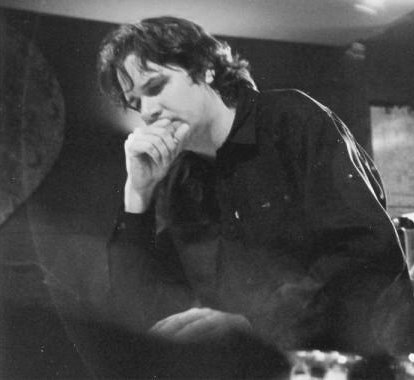 Welcome!
Mixerman here.
I'm a gold and platinum award winning mixer and producer, and I write books about recording, mixing, and producing to help Creatives like you succeed. Not because I can give you some magical list of secrets. Not because I can sell you on plugins that you probably don't need. Rather, because I can offer you the critical tools to help you dramatically improve your records.
The best part? I deliver this information to you in an entertaining manner.
The Daily Adventures of Mixerman!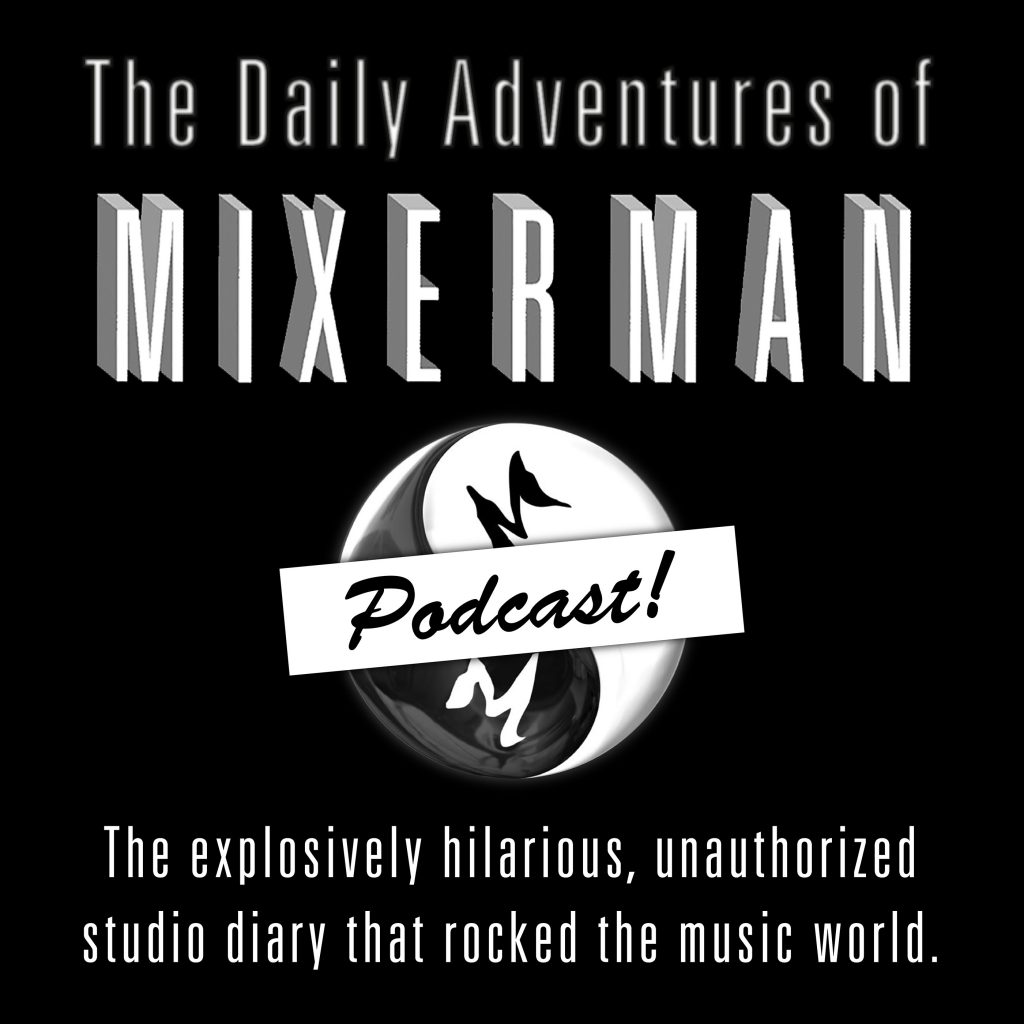 Mixerman is a Los Angeles recording engineer who in the summer of 2002, on nothing more than a hunch, began to chronicle the daily events of his Major Label recording session with a bidding-war band, an infamous producer, and a limitless budget. And he did it in real-time—each night posting his entries on the Internet, withholding only the true identities of those he writes about. Mixerman is supposed to be writing about recording techniques, but somehow, through that prism, he has hit upon a gripping tale.
Mixerman's provocative postings immediately struck a nerve in the music world. By its fourth week, it had become a rubbernecking obsession for tens of thousands of readers By its conclusion the story was garnering over 150,000 visits a day. Recording boards lit up with discussions over the who and the where of it all.
In 2008 the story was published as a book. In 2012 it was released as an audiobook. And now today, to celebrate it's 20-year anniversary, I present to you, the complete audio dramatization of my story The Daily Adventures of Mixerman. Featuring performances by some of the most famous record makers on earth, including: Ken Scott (The Beatles, Supertramp), Ron Saint Germain (U2, 311), Dave Pensado (Beyonce, Christina Aguilera), Joe McGrath (Blink 182, AFI), William Wittman (The Fyxx, Cyndi Lauper), Tim Gilles (Taking Back Tuesday), Dylan Dresdow (Will I Am, Blackeyed Peas), Jeff Lorber (Jeff Lorber), JP Plunier (Ben Harper, Jack Johnson), Ed Cherny (Bette Midler, Spinal Tap), Julian Bunetta (One Direction), Kenny Gioia (Marcy's Playground, Hall & Oates), and many more!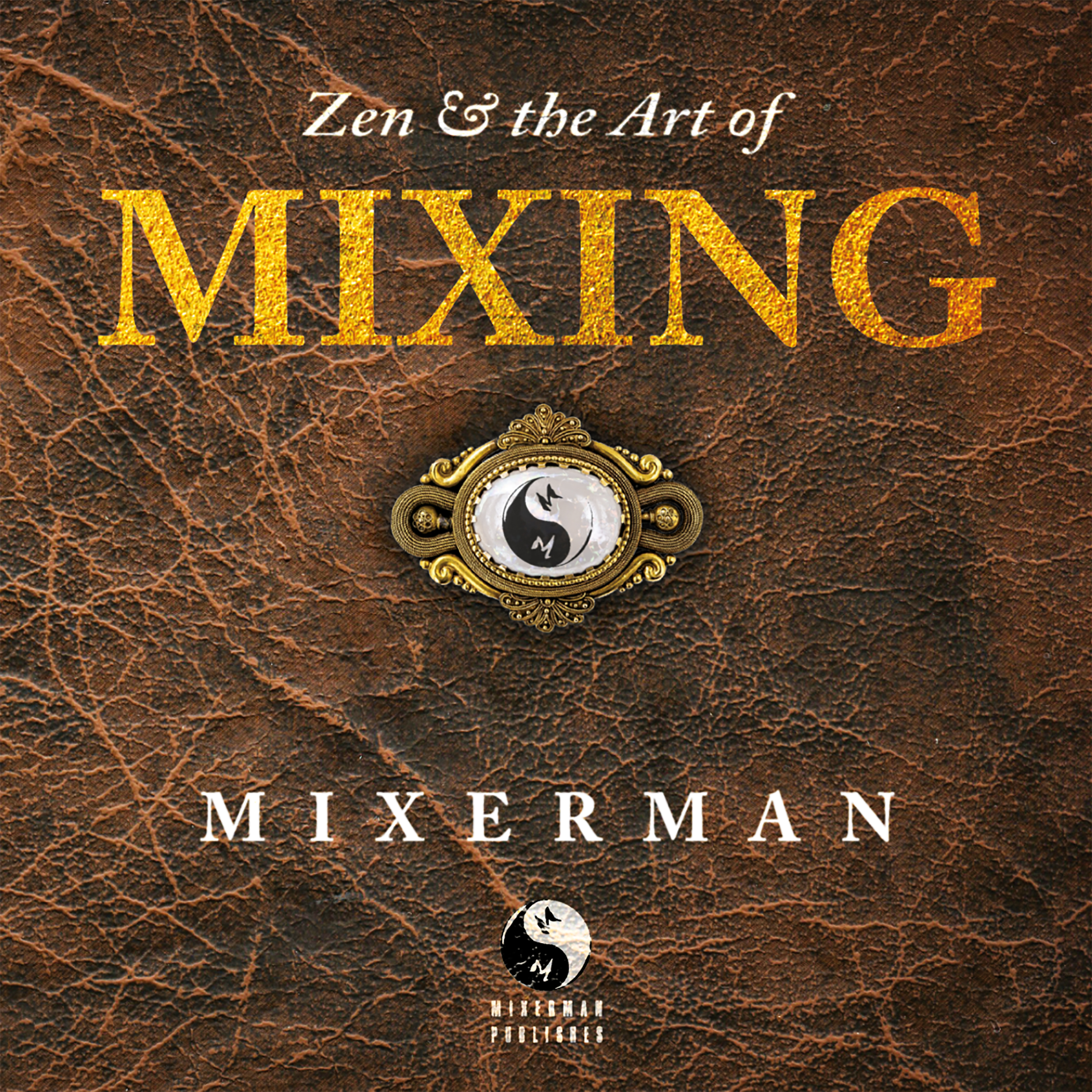 Audiobook
Mixing is a game of confidence. But how can you mix with confidence, when you're unsure of your mixing skills? The answer is, you can't. Which is why I address how you think about mixing in Zen & the Art of Mixing (last updated in 2021). So you can learn to work quickly towards a mix that does everything it should for the song. This will result in more confidence, which manifests as success and enjoyment.
There's a reason why this is my most popular work.
Apple Books
Google Play
Audiobook
The stated goal of Musician's Survival Guide to a Killer Record, is to convert recording decisions into musical ones and technical decisions into practical ones. Not only do I explain the musical strategies to make a Killer Record, I break the technical information to its core, so you can succeed regardless of your recording reality. So long as you have what you need to make a record, I can help you make it a Killer Record.
People love this book.
Apple Books